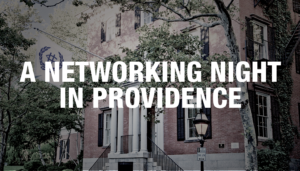 Duffy & Sweeney is proud to again sponsor ACG's Providence Networking Night with a focus on: "Investment  Trends in the Health Food Industry."
The event will be held at the University Club in Providence on Thursday, November 1st.
As competition in the organic and natural food industry continues to grow, the pace and models of investment are likely to accelerate and change.
Connect with peers and colleagues from the Rhode Island area and beyond. Hear from speakers in the health food space about the trends they see down the road, how emerging businesses and new technologies are changing the way consumers shop and eat, and where the smart investment opportunities might be in the future.
5:00 pm Registration & Networking | 5:30 pm Panel Discussion | 6:30 pm Networking Reception
Additional event sponsors include BYN Mellon Wealth Management and BNY.